The automatic nursery sowing machine is mainly used to cultivate vegetables and flower seeds into seedlings in the greenhouse. This machine integrates advanced technology domestically and abroad, fully meeting people's demand to eat all kinds of fresh vegetables in different seasons, and planting various economic crops at different places. Therefore, in the recent years, nursery seeding machine is widely favored by farmers form all over the world.
The operation video
Type one: TZ-79
This nursery sowing machine consists of three parts including soil loading part, sowing part and soil covering part. Each part is independent, and can be separated according to your need.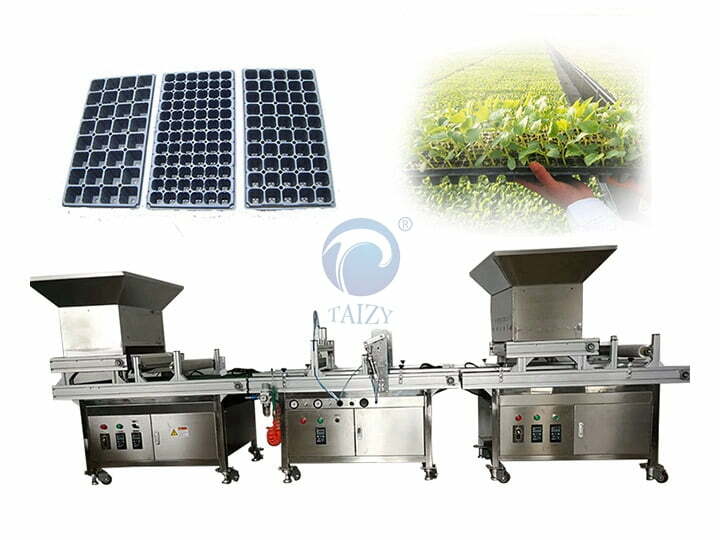 The technical parameter of whole nursery seeding machine
| | |
| --- | --- |
| Dimension | 3600*800*1300mm |
| Voltage / power | 220v /600w |
| Sowing speed | 400-500tray/h |
| Sowing precision | More than 97% |
The technical parameter of sowing part
| | |
| --- | --- |
| Dimension | 1200*800*1300mm |
| Voltage / power | 220v, 600w, 225w(for soil covering part), 110w(for sowing part) |
| The maximum size for seedling trays | Width:540mm |
| The size for seed | 0.3-12mm |
The technical parameter of earth covering part
| | |
| --- | --- |
| Dimension | 1200*800*1300mm |
| Voltage / power | 220v/225w |
Type two:TZ-80
This type of nursery sowing machine is mainly composed of two parts, that is, sowing part(including soil loading part) and soil covering part. What the difference between TZ-80 and TZ-79 is that the sowing part and soil loading part are combined together, and they can not be disassembled.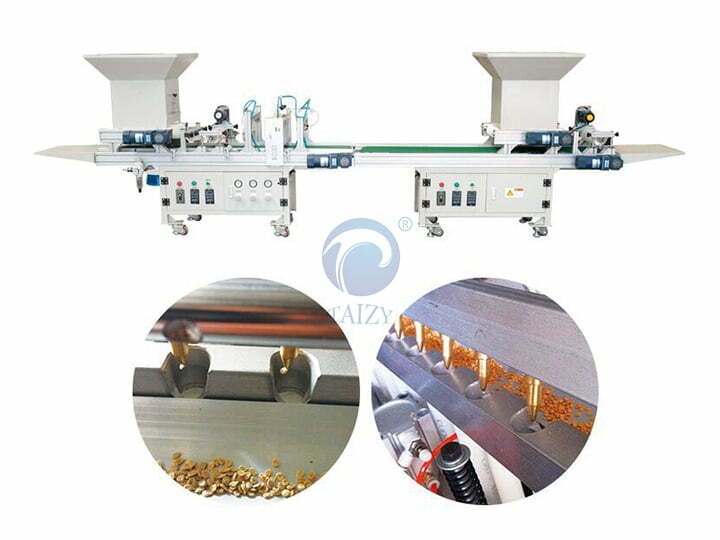 The technical parameter of sowing part
| | |
| --- | --- |
| Dimension | 1700*1600*1300mm |
| Voltage / power | 220v, 600w, 300w |
| The maximum size for seedling trays | Width:300mm |
| The size for seed | 0.3-12mm |
The Technical parameter of the earth covering part
| | |
| --- | --- |
| Dimension | 1700*600*1300mm |
| Voltage / power | 220v / 225w |
Type three:KMR 78-2
This nursery seeding machine is developed according to the current status of vegetable and flower seedling production in various countries. It meets the needs of large and medium-sized seedling production enterprises, agricultural production, private farms, and vegetable and flower production bases. This machine is composed of four parts, the fourth part is sprinkling water, which can be added if you needed. Generally, we sell three parts most. All materials are stainless steel. This machine is also our best-selling nursery seeding machine. At present, this machine has been sold to Morocco, Nigeria, the United States, New Zealand, Australia, Germany, and so on.
The technical parameter of KMR 78-2
| | |
| --- | --- |
| Model | KMR 78-2 |
| capacity | 500-600trays/hour |
| Precision | >97-98% |
| principle | Electrical and air compressor |
| size | 4800*800*1600mm |
| weight | 400kg |
| material | Stainless steel |
| voltage | 220V /110V 600w |
| size for seed | 0.2-15mm |
| width of tray | 《540mm |
| Suitable tray | 32/50/72/104/105/128/200cell… |
| | |
The detailed structure of 78-2 nursery seeding machine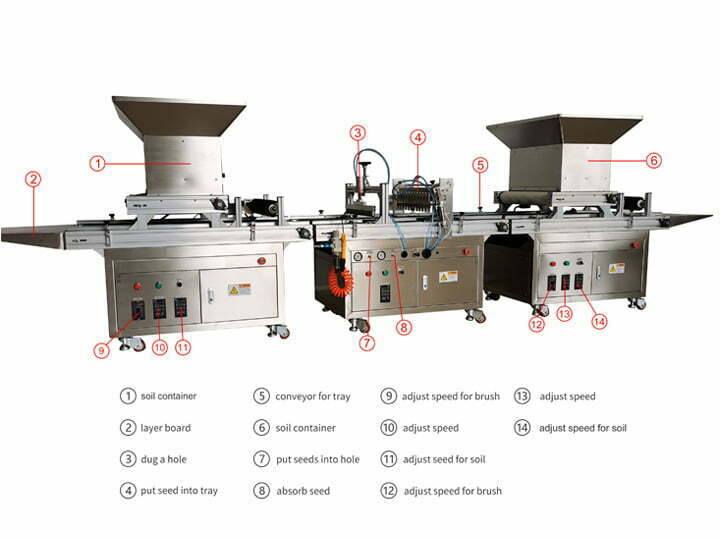 The detailed parts of the nursery machine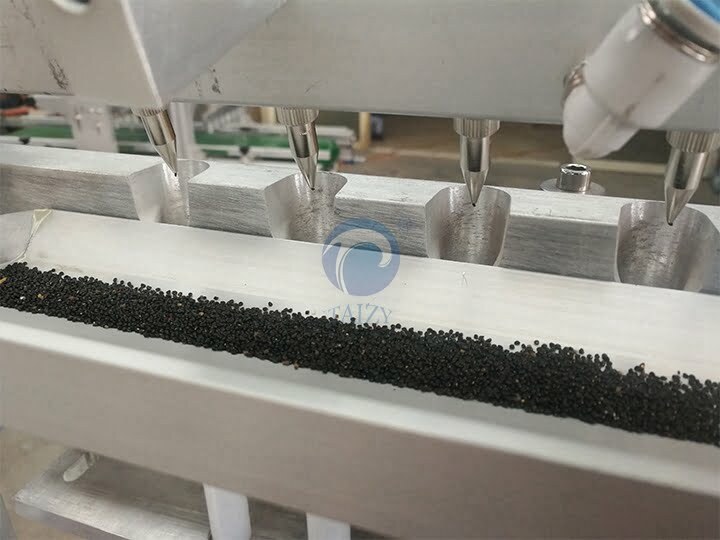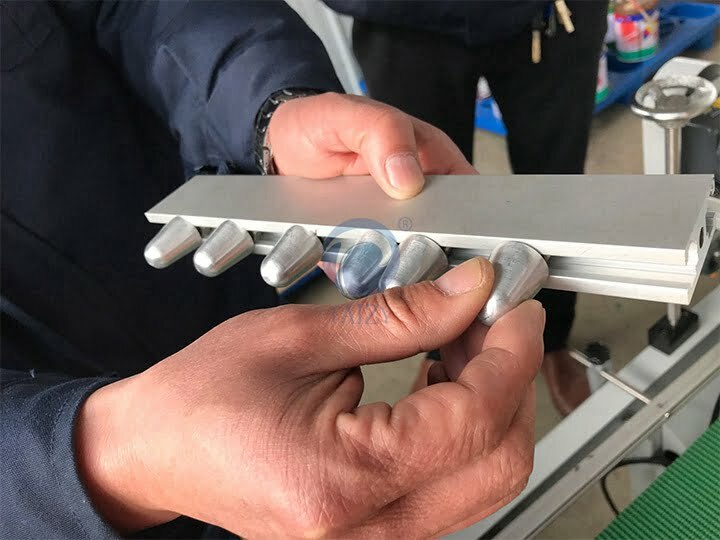 The advantage of Automatic Seedling Machine
1. The soil loading and conveying device is equipped with a frequency conversion speed regulation system, which completely matches the speed of the next program.
2. With automatic photoelectric induction detection system, the nursery sowing machine can work with high precision, and it will not automatically load the soil and drop the seeds if there is no seedling tray. Besides, machine can cover the soil automatically.
3. One button is able to control all the operations such as soil laying, digging hole and sowing, which is simple, practical and fast, saving much time and energy.
4. Nursery seeding machine also matches with dedicated seed recovery device, which can fully use the seeds in the maximum degree.
5. Taziy automatic nursery sowing machine is suitable for seeds with different size, and the range is 0.3-12mm. In addition, the shape of the seeds is various as well.
8. You can adjust the upper and lower partitions to meet the amount of soil covering required by the tray.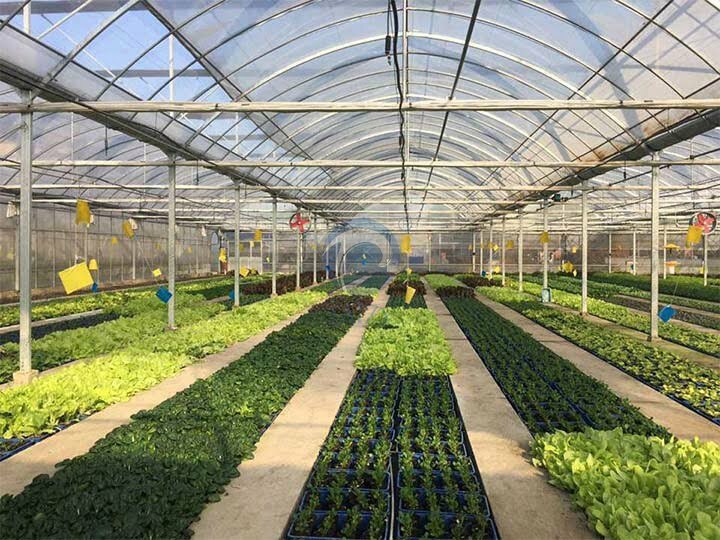 The seedling tray is an important part to cultivate seeds, and you can customize the size according to your neeed.
The technical parameter
| | |
| --- | --- |
| Material | PVC |
| Size | 4*8=32cell, 5*10=50cell, 6*12=72cell….. |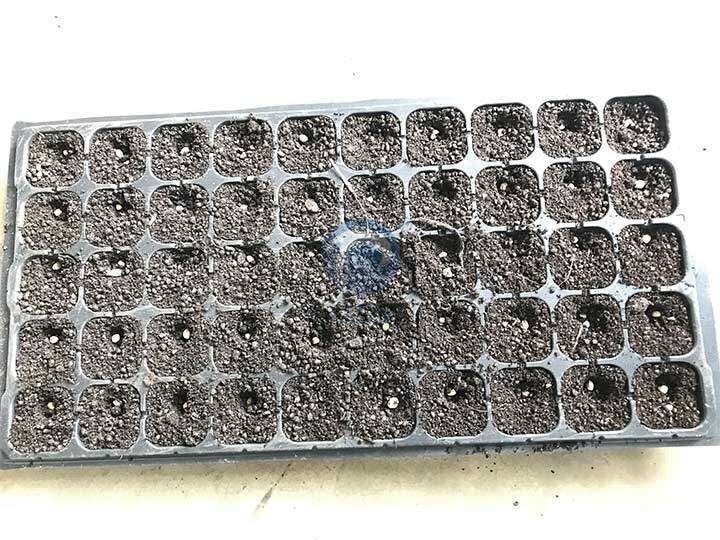 The detailed structure of the seeding machine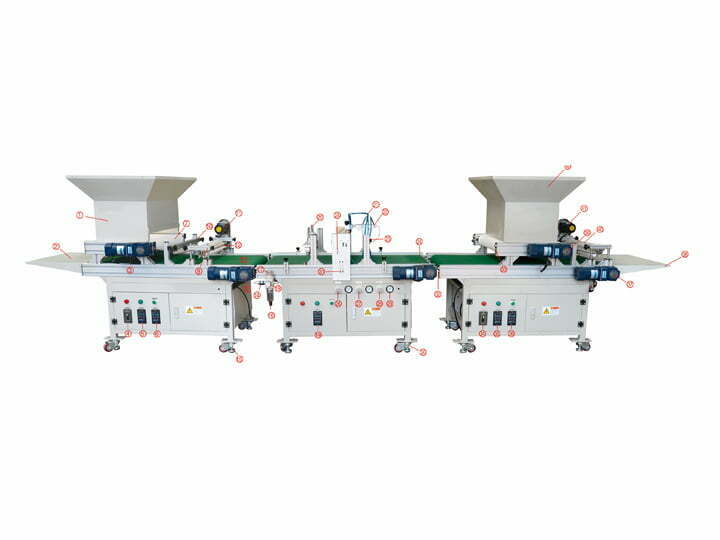 1. Soil loading part 2. nursery tray 3. Soil laying motor
4. Brush adjustment 5. Speed adjustment 6. Soil adjustment
7. Belt 8. Brush height adjustment 9. Conveyor motor
10. soil brushing part 11. Brush motor 12. flat brush
13 conveyor belt 14. trundle 15. air inflow switch
16. precision pressure-regulating filter 17. air pressure regulating valve
18. barometer 19. conveyor belt adjustment 20. Earth pressing device
21. Cylinder 22. Cylinder adjustment 23. Air blowing device
24. Conveyor motor 25. Seed container adjustment
26. Seeds suction pressure regulation
27. Seed dropping pressure regulation 28. Vibration adjustment
29. Pressure gauge 30. wheel 31. height adjustment
32. Belt adjustment screw 33. Belt adjustment screw 34. Brush adjustment
35. Speed adjustment 36. Falling soil adjustment 37. Conveyor motor
38. nursery tray 39. Falling soil motor 40. Brush
41. Brush motor 42.Soil container
Why to choose us?
1.Mature technology
Have been designing and researching about nursery sowing machine for more than 10 years, we have already gain rather mature production technology.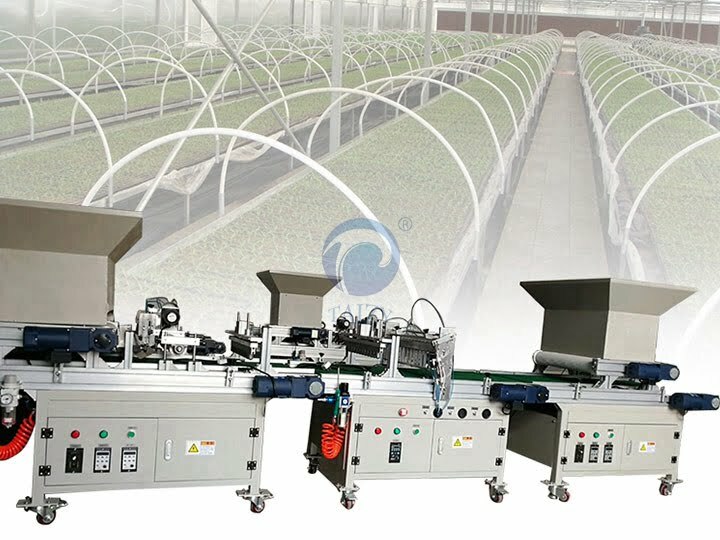 2.Flexible structure
The seeding machine we manufacture bears flexible structure, and most of parts are adjustable. For example, if the size of tray you ordered before is 7*14 cells, but now you need to a 6*12 cells tray, which can be achieved by adjusting related parts. Thus, it is not necessary to buy a new machine.
3.Countless successful tests
To get good seedling effect, we have conducted many tests for different seeds such as cucumber seeds, cantaloupe seeds, tobacco seeds, chili seeds and other flower seed. They all are successfully cultivated into strong seedlings, and boast high survival rate when transplanted by specific transplanting machine.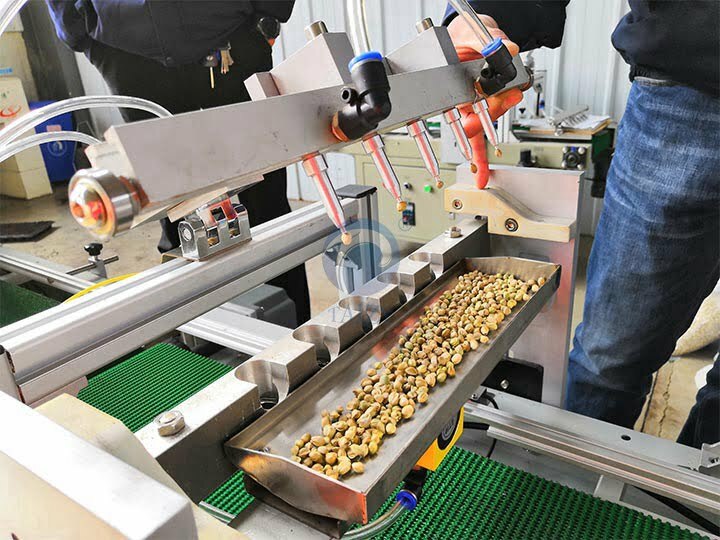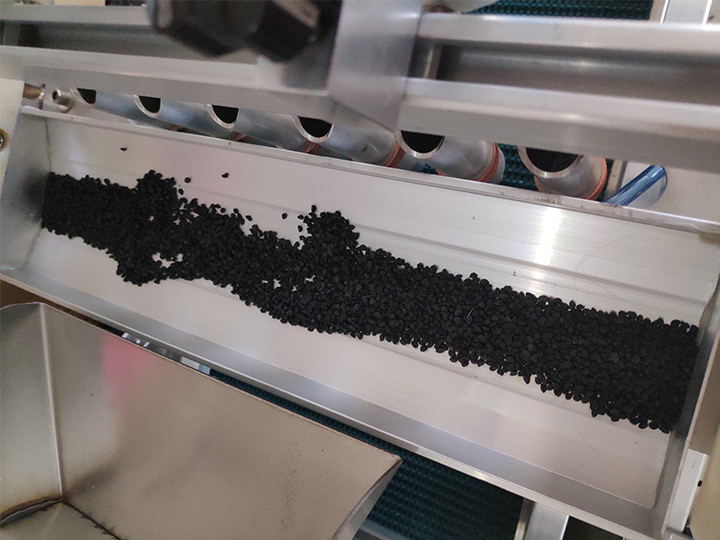 The successful case for different countries
Until now, we have sold this nursery seeding machine to different countries such as The United States, Australia, Oman, Israel, Dominica, Brazil, Peru, Egypt,European Union, Canada,,New Zealand, Iran, Kuwait, etc.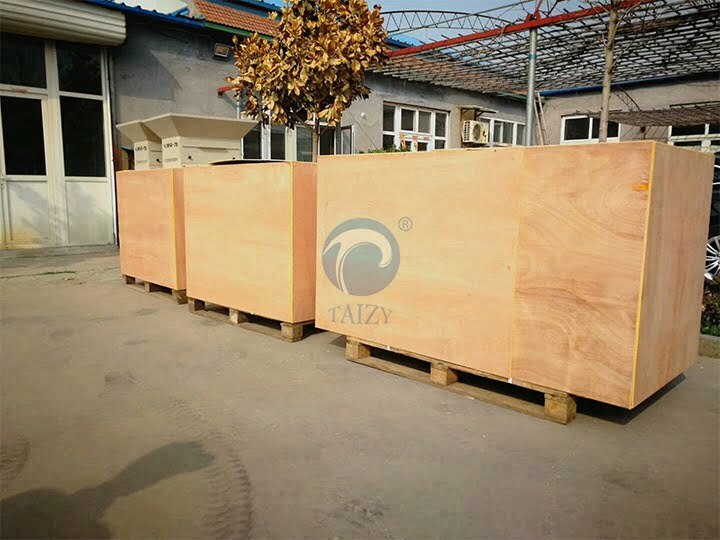 To confirm the quality of nursery sowing machine, some of them visited our factory to test machine. And they all are very satisfied with the it. What do they often cultivate? As well all know, different countries have different vegetables and flowers, and a lot of American customers buy this machine to plant hemp, since hemp is very common there. Of course, most customers are prone to cultivate vegetables that are favored by people in the daily life.
The following is the Americal customer feedback, and his nursery machine goes smoothly, feeling very happy to cooperate with us.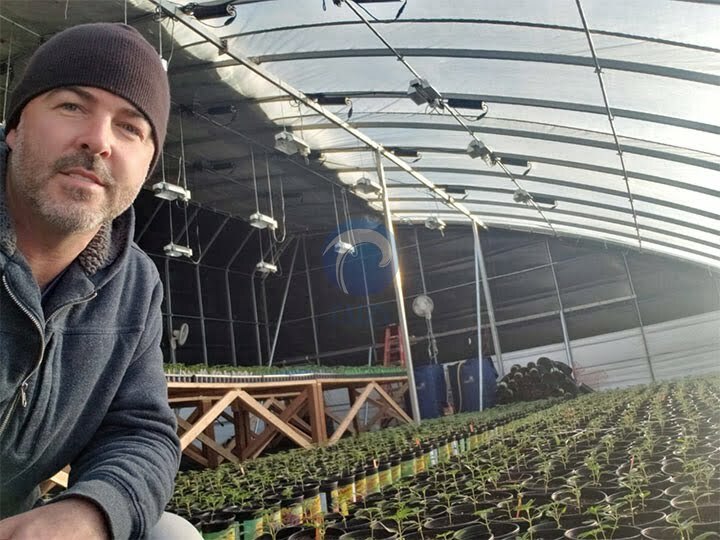 This customer also from The United States, and he holds the hemp seedlings on his hand with great satisfication.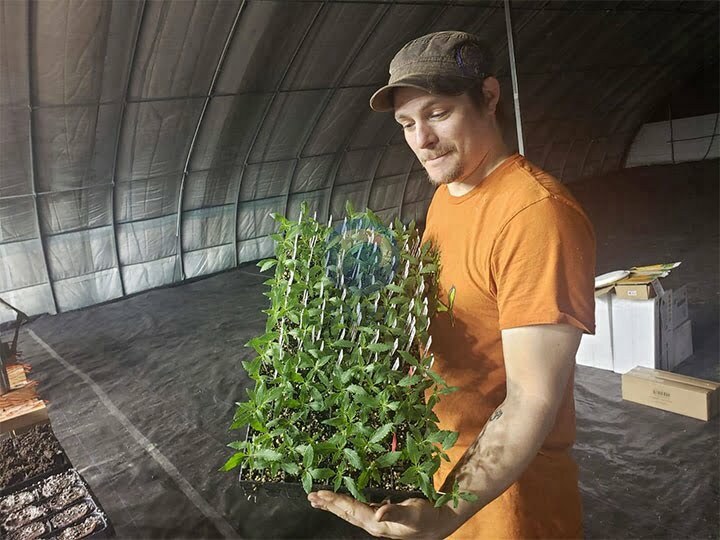 It is a India customer who wants to buy a nursery seeding machine to plant fresh vegetables in the winter. We have reached an agreement, and he is very glad to build long time cooperation with us about this machine.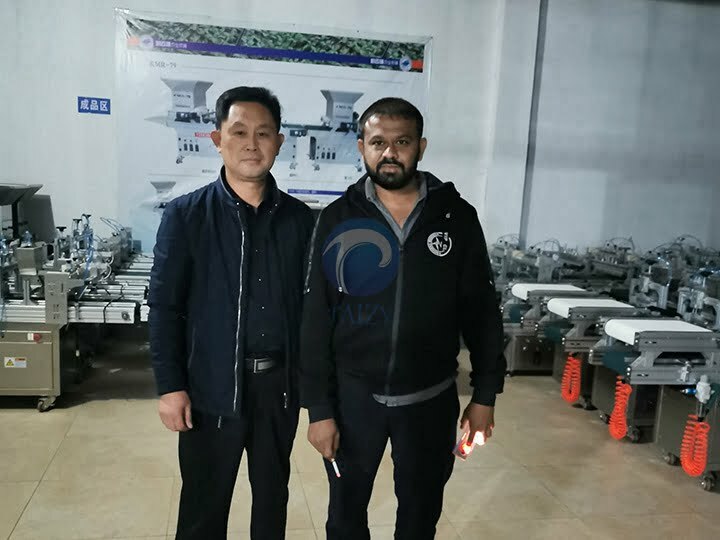 They come from Mauritius, and made the full payment after testing machine in our factory. They need it to plant onion seedlings.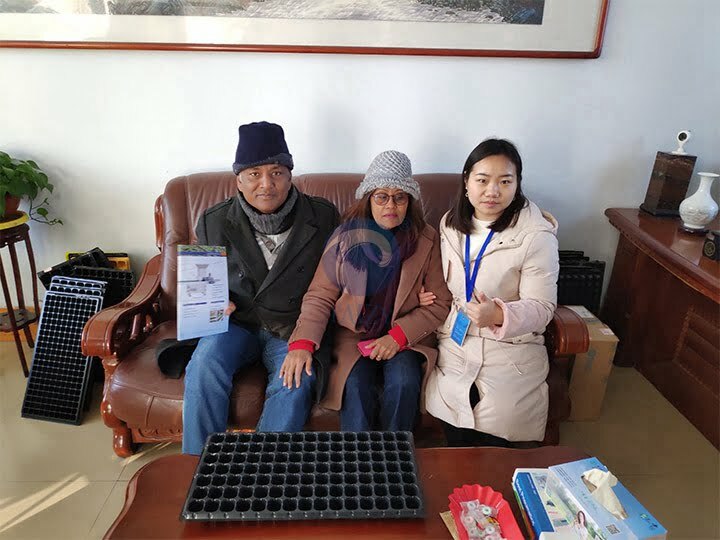 They are Japan customers and want to plant flowers in the greenhouse. Now, they have received the nursery seeding machine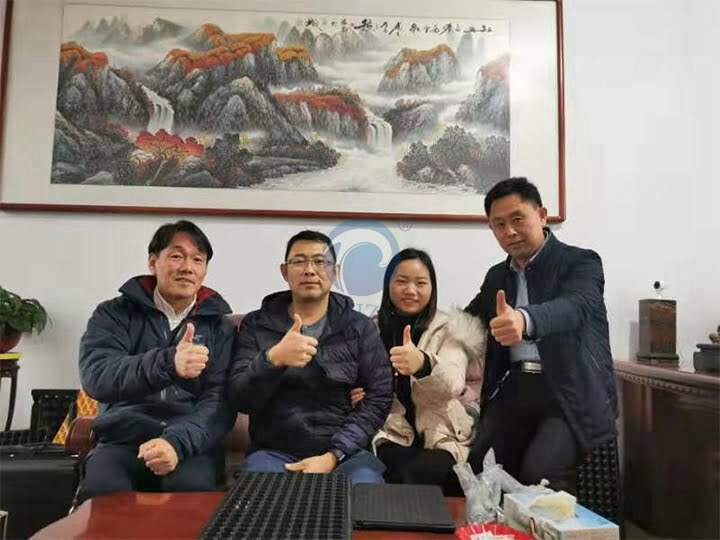 Client feedback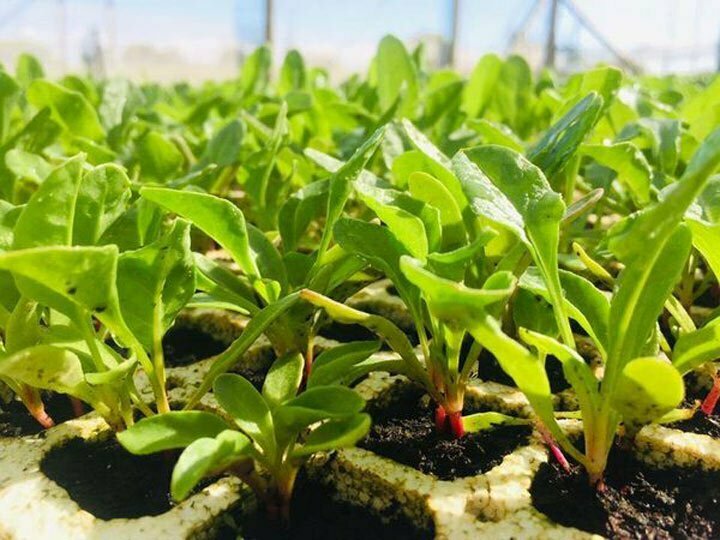 FAQ of nursery seeding machine
1.What can be cultivated by this seeding machine?
The raw materials are various such as pumpkin, peas, corn, watermelon, petunia, celery, cabbage, pepper, tomato, tobacco, hemp etc.
2.What's the size of seeds?
The size of seeds ranges from 0.3mm to 12mm.
3.Can I adjust the machine arbitrarily according to my need?
Yes, of course, due to flexible structure, it is very easy to adjust.
4.As for the model TZ-79,can i just buy some part of them?
Yes, the three parts can be sold independently, and you can choose any one you need.
5.How about the survival rate of seedlings?
The survival rate is more than 97%.